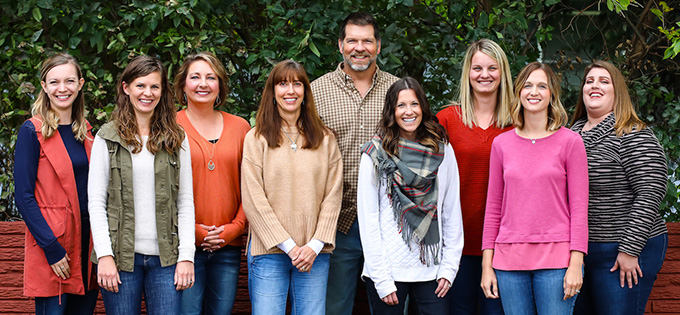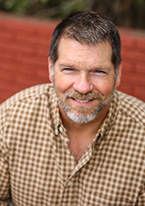 Cory Faber, MA SLP CCC
Cory graduated from Augustana University in 1992 where he received an B.A. in Communication Disorders. He then went on to obtain a Master's degree from the University of South Dakota in 1994. He worked as an SLP for the Lennox School district for 10 years where he began his private practice in 2004. Since then he has expanded his practice to include physical therapy and occupational therapies as well. Cory specializes in pediatric therapy. He has received training in P.R.O.M.T., Tele-therapy, Apraxia, Stuttering, Autism, child language disorders, phonological/articulation, Cleft Palate, Hearing Impairment, tele-therapy and other rare disorders. He has worked in schools for over 22 years. His practice contracts with schools, medical clinics, state and other practices to offer therapy to children and their families. Cory is a state and nationally certified Speech-language pathologist. He enjoys, hunting, fishing, restoring fj40 land cruisers and spending time with his family. Cory and his wife have been foster parents for 8 years.
---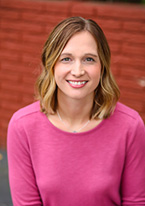 Erin Strande, MA SLP CCC/SLP
Erin received her B.A. from the University of Sioux Falls in 2005. She graduated with her M.A. in Speech-Language Pathology from the University of South Dakota in 2013. Erin and her husband have three children. She especially enjoys working with social skills, early intervention, language and speech sound disorders. Erin is a state and nationally certified Speech-language pathologist. Erin loves working with kiddos and watching them build confidence in their speech and language skills!
---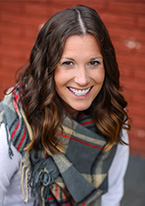 Sarah Jenness OT M.S. OTR/L
Sarah received her B.A. from Augustana College in 2010. She graduated with her M.A. in Occupational Therapy from the University of South Dakota in 2012. Sarah was a LEND (Leadership Education in Neurodevelopmental and related Disabilities) participant during occupational therapy school. She is a Certified SOS Feeding Approach therapist. Sarah is a state and nationally licensed and registered occupational therapist. Sarah enjoys working with early intervention, sensory integration, and fine motor skills. She also enjoys speaking to various groups, such as daycares, schools, and parent groups about sensory processing, development, and feeding with occupational therapy. Sarah and her husband live in Sioux Falls and have two children. Sarah loves working with families and watching her clients grow and learn!
---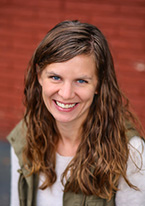 Liz Frankin OT M.S. OTR/L
Liz graduated from Augustana College in 2006 with a B.A. in Biology. She received her M.S. in Occupational Therapy from the University of South Dakota in 2012. She loves working with children and families to help them develop new skills and confidence for daily activities at home, school and in the community. She started with Theratime in 2018. Liz provides pediatric occupational therapy services focusing on fine motor, visual motor integration, visual processing, feeding (SOFFI Method and SOS Feeding therapist) and sensory processing skills. She has experience working with the birth to three program, outpatient pediatric therapy, and school-based occupational therapy in SD, IA and NE. Liz also enjoys playing outside and hiking with her husband and two daughters. She loves to travel and learn about new animals at different zoos with her family.
---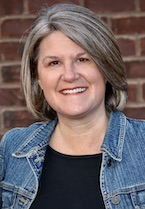 Julie Christian, Reading and Educational Specialist
Julie graduated from the University of Nebraska, Lincoln in 1993, with a degree in special education. Over the course of her career, she has worked in the classroom and provided individual service. She also is a consultant, trainer, and diagnostician serving schools, families and individuals. Julie has extensive training in Autism Spectrum Disorders. She worked for the Center for Disabilities as a statewide consultant for the SD Autism Program. As Julie's family grew, she built a private practice alongside homeschooling her five children. For the past thirteen years, she has been providing Social Thinking Groups for children and adults with Autism Behavioral Consulting, LLC. Reading and reading instruction have always been one of Julie's passions, but Dyslexia became a personal journey as she taught her daughter to read and navigated her diagnosis from a parent's perspective. This has led her to pursue training and specialization in Dyslexia and the Science of Reading.
---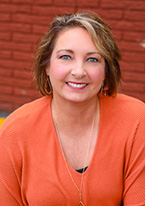 Shelly Rausch MA CCC/SLP
Michelle received her B.A in Communication Disorders from the University of South Dakota with a minor in Psychology. She went on to earn her Master's of Arts degree from U.S.D. She has worked in the hospital settings, rehabilitation and specializes in adult neurology and pediatric populations. She is a state and nationally certified Speech-language pathologist. She has worked for Theratime since 2007.
---
Abby Westlund M.A. CCC-SLP
Abby received her Bachelor of Arts in Speech Language Pathology and Audiology from Calvin College and her Master's of Arts in Speech Language Pathology from the University of Minnesota. She has worked for Theratime since 2016 and specializes in working with adults with voice, swallowing, speech and language and cognitive disorders, including Parkinson's, MS, and dementia. Abby and her husband have two children.

---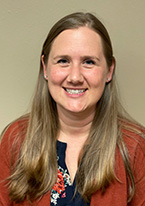 Bethany Cramblit, M.A. CCC-SLP
Speech-Language Pathologist
Bethany graduated from the University of Connecticut in 2007 with her Master of Arts in Communication Disorders and has been practicing speech-language therapy for 13 years.  She is licensed to practice in South Dakota and is certified by the American Speech-Language- Hearing Association (ASHA).  For seven years, she worked in Connecticut with children ages birth to three with a variety of developmental and complex medical needs, including: autism, Down syndrome, craniofacial anomalies, tracheostomy and ventilator dependence, feeding disorders, and cerebral palsy.  For the last six years, she has worked as a pediatric speech-language pathologist at Avera Therapy.  She served as member on the Autism and Down syndrome multidisciplinary evaluation teams. Special interests include feeding and swallowing disorders (dysphagia), stuttering, early intervention, childhood apraxia of speech, and voice disorders.  Bethany has over 80 hours of advanced training in pediatric feeding disorders. She is passionate about helping families and their children have mealtime success as well as helping children find their voice.  In addition to her pediatric experience, she has worked with the adult population in outpatient rehabilitation.
---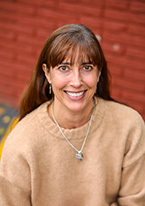 Erin Faber M.S. Counseling.
Erin received her B.A. in psychology from Augustana University in 1993 and went on to earn her Master's of Science in clinical counseling from South Dakota State University in 1995. She worked at Children's Home Society as a clinical counselor from 1991-1998. She enjoys working with challenging children including her own four. She has worked with many types of challenging behaviors of children. She is married to Cory and helps manage and operate Theratime since 2013. She loves spending time with her family, running, reading and cooking.
---